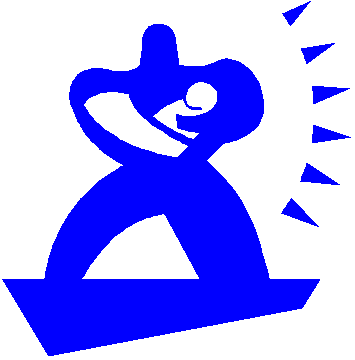 09 June 2005
New Broskie!
On June 1st 2005,in Davis, California, Gemma Broskie was born. She and my wife are in excellent health and my son has a sister! She weighs six pounds fifteen ounces and she is 19 inches long. Thus, the missing postings; I hope to catch up soon.
Auto-bias and the circlotron OTL amplifier
Back in 2001, I covered a circuit to balance the idle current (and thus to eliminate the DC offset) of a circlotron OTL amplifier, which easily could have been part of the auto-bias series of blog entries. Here's the link. The title is "Subject: active DC offset correction."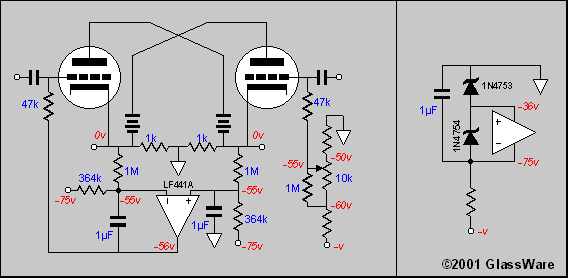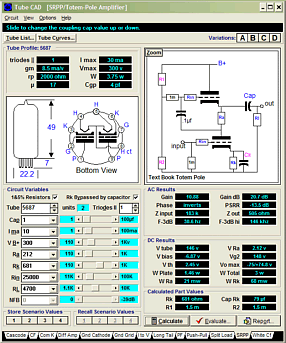 Tube CAD does the hard math for you.
This program covers 13 types of tube circuits, each one divided into four variations: 52 circuits in all. Tube CAD calculates the noteworthy results, such as gain, phase, output impedance, low frequency cutoff, PSRR, bias voltage, plate and load resistor heat dissipations. Which tube gives the most gain? Tube CAD's scenario comparison feature shows which tube wins.
Windows 95/98/Me/NT/2000/XP
For more information, please visit our Web site :
To purchase, please visit Antique Electronic Sales' website: